EXTERIORS
Potted Green is able to help you with all your exterior gardening and hire plant needs. We are passionate about the services we provide and would love to help you improve your outdoor environment.
Exterior hire plants:
Potted Green offer a large range of exterior hire plants for Real Estate listings across Sydney. Along with this service we also offer maintenance of the plants if you are unable to care for them due to not living at the premises. One of our team can visit your premises to care for the plants to ensure they look their best for the entire sale period. Have a look at the before and after shots in our gallery to see how we can help with your exterior space.
Real Estate listing garden makeover and servicing:
If you are looking to sell your property and need garden maintenance the team from Potted Green are able to help. We can carry out a simple garden tidy including removal of all dead plants, trimming, mulching and hard surface cleaning. Alternatively if you are after a complete garden makeover we can also assist.
Maybe you already have your property on the market and need maintenance during the sale period to keep the garden in pristine condition for the open homes and auction. Potted Green can assist by offering a maintenance service as needed.
COMPREHENSIVE SERVICE
We will work with you to provide plants and containers that will suit the situation and enhance the appeal of your premises.
To help save you time and money, we can also maintain exterior gardens if required. We can remove dead or unwanted plants, supply and replant new plants and provide ongoing maintenance for these outdoor areas.
As part of our maintenance service one of our team members will regularly visit to water, trim and feed your plants to ensure they are always at their best.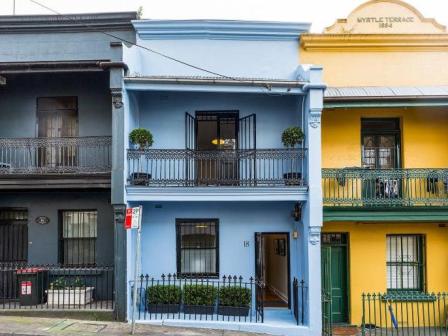 Potted Green has always provided our clients with quality plants and garden maintenance over the course of our sales campaigns. Brendon and his team are a pleasure to work with and they are always working hard to meet our deadlines. The plant hire has a huge impact on our campaigns and assists with the final result for our sellers.
Some of the reasons you might use exterior planters are to:
Enhance an entrance way
Break up hard features or large paved areas
Act as barriers or dividers
Add instant street appeal
but most of all think of the positive impact plants have on our environment!